Duplex for sale in Palamós
Zona Avinguda Catalunya.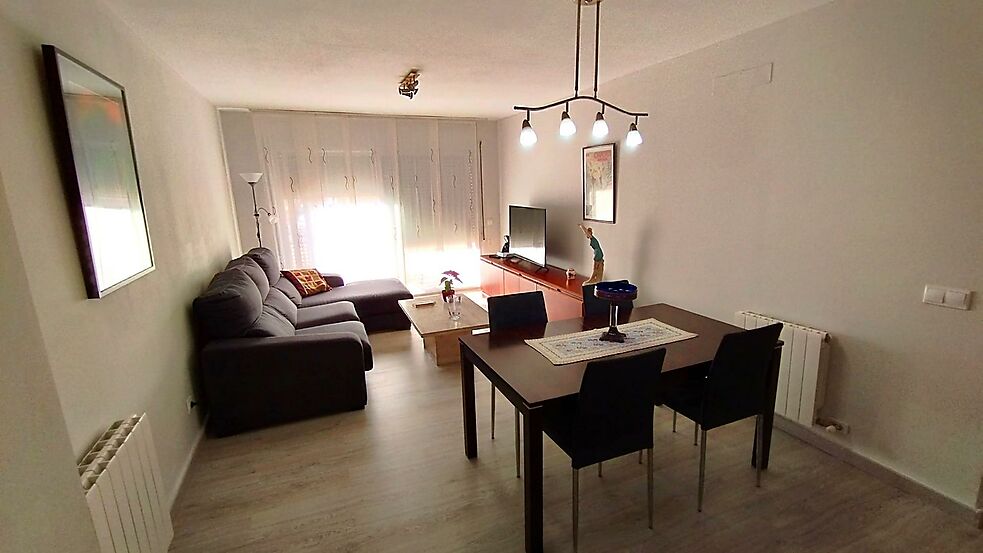 Description
Spectacular 117m2 duplex for sale in the Avinguda Catalunya area, Palamós. 1st Floor hall, living room - dining room, kitchen, 3 double bedrooms, 1 bathroom, 1 toilet. 2nd Floor 1 study, 1 bathroom and exit to a 20m2 terrace. Private parking space of 14m2 in the basement of the building.
Characteristics
Work category:
Pre-owned
Parking:
Yes
Lift:
Yes
Central heating:
Yes
Energy efficiency:

D - 100 kWh/m2

C - 21 kg CO2/m2
Print
Ref. ST-DPAL054
Surface area : 137 m2
D - 100 kWh/m2
C - 21 kg CO2/m2
Request more information
Thank you for contacting us, we'll respond to your message as soon as possible
The form hasn't been sent, please check the email address is correctly written