Properties for sale on the Costa Brava
Apartments and houses for sale in Sant Antoni, Calonge, Palamós... We respond in less than 24 hours. Contact us.
3 Bedrooms
2 Bathrooms
89 m2 Surface area
Swimming pool
Newly built apartments for sale in Platja d'Aro
"New development of apartments with a communal pool and just a few meters from the beach in Platja d'Aro."
3 Bedrooms
2 Bathrooms
90 m2 Surface area
House for sale in Vall-llobrega
Semi-detached house for sale renovated in Vall-llobrega
3 Bedrooms
3 Bathrooms
114 m2 Surface area
House for sale in Santa Cristina d'Aro
House with stunning views of the sea and the mountains
5 Bedrooms
4 Bathrooms
375 m2 Surface area
Swimming pool
House for sale in St. Feliu de Guixols
Town house for sale on the Costa Brava-Palamós
4 Bedrooms
3 Bathrooms
173 m2 Surface area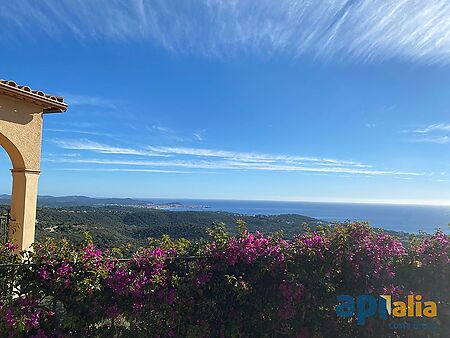 4 Bedrooms
4 Bathrooms
305 m2 Surface area
Swimming pool
Comercial office for sale in Palafrugell
Comercial office for sale in the center of Palafrugell
162 m2 Surface area
5 Bedrooms
5 Bathrooms
229 m2 Surface area
Swimming pool
Parking place for sale in Sant Antoni de Calonge
Parking for sale a stone's throw from Plaça Catalunya in Sant Antoni de Calonge
12 m2 Surface area